Our facility services can keep your Washington, D.C. area company in great working order.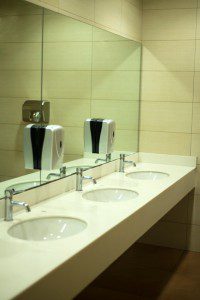 When you are running your business, sometimes the minutia of every day can become unbearable. With too many balls up in the air, we don't want them to all come crashing down on you because of something that we could help with! Here at Empire Cleaning Services LLC, we want to show you how our facility services can keep your Washington, D.C. area company in great working order. We offer a variety of facility services to our customers, such as:
Building Maintenance– From changing the lightbulbs, to cleaning the carpets, right down to shining the mirrors, our building maintenance services will ensure that your building always presents the best possible impression.
Light Maintenance– Our light maintenance packages are great for small offices or new companies that only require minimal assistance. We can spruce up your space and ensure that it is welcoming and inviting.
General Repairs- Wear and tear is bound to happen in any office. We can help keep your maintenance costs in check by providing you with general repair services. By extending the life of your wall paint, carpet, and furniture, we will help ensure your costs are kept low.
Pressure Washing– Few things can improve your view of the world like clean windows! Our pressure washing services can keep windows clean and walkways clear and offers many other benefits, as well.
Paint Maintenance– A fresh coat of paint can revitalize a room, and few things are more obvious to potential customers than dingy walls or areas in need of touch-up. Let us take care of your paint maintenance while you take care of your business.
For more information or a quote on any of our facility services, please contact us today!
---
Facility Services
Facility Services in Hampton Roads
Facility Services in Maryland
Facility Services in Virginia