Make sure your first impression is a positive one with our carpet spot cleaning services in VA, MD, & DC.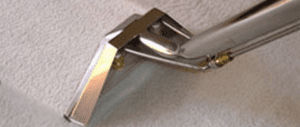 When it comes to your business, looks are important– especially in the eyes of a potential client, patient, or customer. You'll never get a second chance to make a first impression, and here at Empire Cleaning Services LLC, we want to make sure your first impression is a positive one. That's why we offer carpet spot cleaning services to all our Virginia, Maryland, & Washington D.C. clients.
We know that carpets in your business can really take a beating. After all, they're literally walked on all day long! Combine high-traffic areas with all the day-to-day spills and messes, and you probably have some splotchy carpeting. Fortunately, with our carpet spot cleaning services, we can keep your carpet looking fresh and clean between regular deep cleanings.
Not only will carpet spot cleaning keep your carpet looking in tip-top shape, but it will also ensure that your carpet will last longer. Spills and dirt from high-traffic areas can cause damage to the actual fibers in the carpet that vacuuming alone will not take care of. Carpet spot cleaning can remove and dispose of these harmful substances, making your carpet look better and last longer.
Lastly, we know that you want to provide the best working environment possible for yourself and your employees. Not only is carpet spot cleaning minimally disruptive to your work environment, but our cleaners are also certified green and non-toxic. They are better for the environment and your workers, especially those who might have breathing or immune system problems.
If you want to learn more about carpet spot cleaning, please contact us today for more information!
---
Carpet Spot Cleaning in Maryland
Carpet Spot Cleaning in Virginia
Carpet Spot Cleaning in Hampton Roads
Carpet Spot Cleaning in Washington, D.C.