Our office cleaning services in Hampton Roads, VA can be customized to your business' needs.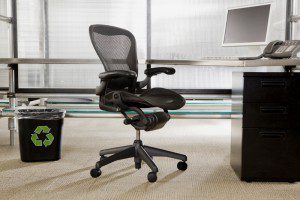 A dirty office can have a negative effect on your workplace environment. Comparatively, a workspace that is well-maintained can have a positive impact on your operations and the productivity of your employees. At Empire Cleaning Services LLC, we provide office cleaning services for all types of businesses in Hampton Roads, Virginia.
When you let our team of friendly cleaning professionals clean your office space, you can rest assured that when you leave your office for the day, you'll come back to it being nice and clean the next morning. We can even tailor your office cleaning plan according to the specific needs and the hours of your company. For example, if you need someone to vacuum your carpets every weekend, we can do that. Or, if you need someone to come in and dust every night, we can do that, too.
To ensure your complete satisfaction with our office cleaning services, we only hire employees who are able to pass an extensive background check. We also use green cleaning products and up-to-date cleaning equipment. The best part is that our prices are competitive. We want to make sure that keeping your office clean is a beneficial, affordable process.
If you have any questions about our office cleaning services and what we can do for your business, reach out to us at Empire Cleaning Services LLC today. We are confident that your business will benefit from leaving all of its general cleaning and maintenance tasks up to our team.
---
Office Cleaning
Office Cleaning in Maryland
Office Cleaning in Virginia