We want to help businesses in VA, MD, & DC show their best self with our cleaning services.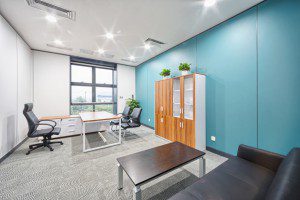 There are few things that will turn off a potential client like seeing other people's dirt and grime in a place of business. Attention of cleanliness translates into attention to detail for most people, and even if all other aspects of your business are ship-shape, a dirty commercial structure can undermine everything else. Here at Empire Cleaning Services LLC, we know just how crucial it is to make a great first impression to your potential customers or clients, and that's why we want to help businesses in Virginia, Maryland and Washington D.C. show their best self with our cleaning services.
We offer a wide variety of cleaning services to our clients to fit your needs. While a large and expansive building may need assistance with stripping, waxing and sealing the floors on a regular basis in addition to regular, deep cleaning, perhaps your start-up business needs assistance only with basic janitorial duties such as trash removal, restroom sanitation and general repairs. No matter the size or shape or hours of your business, we have the team, staff and tools to take care of the job!
Our team recognizes that your time is valuable. That is why our highly trained and professional staff will always perform their duties with minimal disruption to your daily activities. In addition to working around your schedule, our skilled team here at Empire Cleaning Services LLC can take care of the day-to-day things that pile up on your to-do list, such as window cleaning, upholstery cleaning, vacuuming, pressure washing, and general maintenance.
If you're interested in working with the best in the business for commercial cleaning services, please contact us today!
---
Cleaning Services in Maryland
Cleaning Services in Virginia
Cleaning Services in Hampton Roads
Cleaning Services in Washington, D.C.