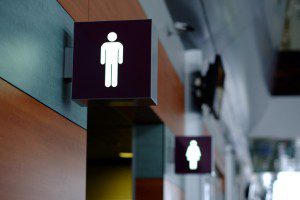 If you have a workplace of any kind, you have a bathroom. About the only thing that differs from one office to another is the number of toilets and sinks that need cleaning. Although everyone needs to have some degree of restroom sanitation done to ensure a safe and healthy work environment, at Empire Cleaning Services LLC, we have compiled this handy list of five reasons why this is one job that should be outsourced to our team. These reasons include:
Unappealing. Restroom sanitation is most any worker's least favorite duty. It can be a difficult chore to clean one's own personal bathroom and the thought of doing several while at work can lead to a discontented worker.
Unhygienic. Having your employees clean the bathroom might leave you with an improperly cleaned bathroom, which leads to health problems.
Quality Work. Professionals who do restroom sanitation as a main part of their job description know the best items to use, the proper order in which to clean, and the most efficient way to do so.
Separate Scheduling. When scheduling employees, you never know if you'll end up short-staffed. By relying on professionals for restroom sanitation, you don't need to rely on your employees to keep things clean when they may not have the time or ability to do so.
Happier Workers. Restrooms are such a personal space that many employees might feel uncomfortable to say the least in cleaning them. By outsourcing your restroom sanitation, you take a weight off their shoulders.
If you would like to learn more about how our restroom sanitation services can be beneficial to your work environment, please contact us today.