Your carpets will look beautiful and last longer with our commercial carpet cleaning services in VA, MD, & DC.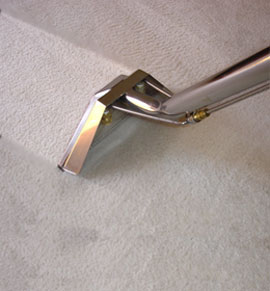 While many people choose hardwood flooring for their home, carpeting is often a great choice for professional offices. Comfortable to walk on, quiet, and a great design element, your carpeting can be a wonderful addition to the overall comfort and feeling of your Virginia, Maryland, or Washington D.C. workplace. Here at Empire Cleaning Services LLC, we have what you need to ensure that your carpets will look beautiful and last longer with our commercial carpet cleaning services. We recommend some of the following reasons why you should choose us:
Professional. It's our business to ensure that your business is clean, in good working order, and making a good first impression to your clients and customers. We carefully screen our applicants to find the best individuals who will do quality work in your workplace.
Green/ Eco-Friendly. You spend a good portion of your daily hours in your office, so it makes sense that you'd want the cleaners used there to be safe for your employees and the environment. We use certified green cleaners for commercial carpet cleaning to get your carpets looking great without any harmful toxins.
Experienced. Commercial carpet cleaning doesn't have to mean a disruption of your workplace. Our experienced team will get the job done quickly without sacrificing quality of work. Additionally, we can do our work after business hours, so your carpets will be ready to go with minimal disruption to your workplace.
If your carpets have seen better and cleaner days, don't hesitate! Make the best impression possible with our commercial carpet cleaning services.
---
Commercial Carpet Cleaning in Maryland
Commercial Carpet Cleaning in Virginia
Commercial Carpet Cleaning in Hampton Roads
Commercial Carpet Cleaning in Washington, D.C.