If you'd like to make building maintenance in Maryland a priority, we are here to help.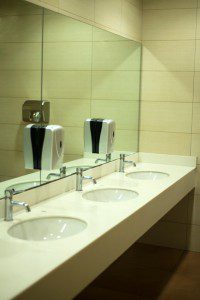 When running a business, it probably feels like there are a million different things on your to-do list on a daily basis. For this reason, it can be easy to let proper and regular building maintenance fall through the cracks. Although many of these maintenance tasks may not threaten your business' operations, putting them off could result in your building falling into disrepair.
If you'd like to make building maintenance a priority, but would rather not take on this task yourself, leave things up to us at Empire Cleaning Services LLC. We can take care of all necessary maintenance tasks on your property and ensure the appearance and safety of your building at all times. For example, if there are several lightbulbs out in one of your hallways, we can change them. Or, if your building's restrooms need to be sanitized on a daily basis, we can take care of this critical maintenance task.
We will work with you to come up with a customized building maintenance plan for your organization. This way, you can rest easy knowing that your building is always clean and well-maintained.
We serve many cities throughout Maryland, including Baltimore, Columbia, Germantown, Silver Spring, Waldorf, Glen Burnie, Ellicott City, Frederick, Dundalk, Rockville, Bethesda, Gaithersburg, Towson, Bowie, Aspen Hill, Wheaton, Bel Air South, Potomac, Severn, North Bethesda, Catonsville, and Hagerstown. If you would like to know more about our building maintenance services and why you should work with us at Empire Cleaning Services LLC, please reach out to us today.
---
Building Maintenance
Building Maintenance in Virginia
Building Maintenance in Hampton Roads
Building Maintenance in Washington, D.C.