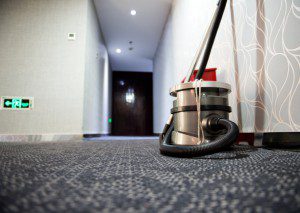 If your office has carpet, you know how dirty it can get when employees and visitors track dust and debris through the building. If you are a business owner, you also know it can be time-consuming to try to keep your carpet clean on a regular basis. However, there are several reasons why regular carpet cleaning is important to the success of your business.
Lifespan – You've invested in the carpet that is installed in your building, and when you don't keep it clean, you will notice that wear and tear happens quickly. Regular carpet cleaning greatly increases the life of the carpet and therefore protects your investment.
Appearance – Dirty carpet sends a message to anyone who comes in the building that you are too busy to care for your facility. First impressions are important, and a clean floor and clean carpet let your employees and customers know you care about your office and will also take care of them.
Health – Dust, dirt, and allergens get stuck in your carpet over time, and that affects the health of many people who have sensitivities. Regular carpet cleaning helps keep people healthy and lessens the effects of allergens and other airborne pollutants.
At Empire Cleaning Services LLC, we know how important your business is to you. We also want to help you create a great first impression and protect the life of your carpet. We've been in business 20 years, use green products, and offer 24/7 services to meet all your business cleaning needs. When you need carpet cleaning services, don't wait or try to do it yourself, call us at Empire Cleaning Services LLC today. We'll get you on track to a great first impression.