Our facility services in Maryland are comprehensive and can be customized according to your organization's specific needs.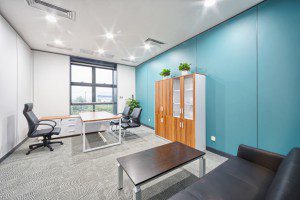 Just like any other structure, commercial buildings are prone to damage over time. Additionally, their flooring, carpeting, and other surfaces are likely to incur regular wear and tear due to daily use by clients and employees. Although this damage and wear may not threaten a business' operations, a building that is not properly maintained may fail to make a good impression on current and future customers.
If you want to ensure that your building's interior is always clean and well-maintained, at Empire Cleaning Services LLC, we encourage you to turn to us for help. Our facility services are comprehensive and can be customized according to your organization's specific needs.
For example, when you take advantage of our facility services, we can pressure wash your building's exterior to get rid of unsightly dirt and buildup and do general repairs throughout your building. We can also touch up the paint on your walls and do any other maintenance-related tasks on your to-do list.
All of our facility services are backed by over 20 years of experience in the facility maintenance industry. They are also complemented by team members who genuinely care about helping you keep your building's interior and exterior in good shape.
We serve many cities throughout Maryland, including Baltimore, Columbia, Germantown, Silver Spring, Waldorf, Glen Burnie, Ellicott City, Frederick, Dundalk, Rockville, Bethesda, Gaithersburg, Towson, Bowie, Aspen Hill, Wheaton, Bel Air South, Potomac, Severn, North Bethesda, Catonsville, and Hagerstown. Get in touch with us at Empire Cleaning Services LLC today to find out more about our facility services.
---
Facility Services
Facility Services in Virginia
Facility Services in Hampton Roads
Facility Services in Washington, D.C.